A little bit about me...
As a member of Coldwell Banker Danforth, Northgate Office since 2017, I offer an outstanding level of real estate knowledge and an exceptional level of professionalism. I am a licensed real estate broker and a regular top producer with experience in a wide range of real estate transactions, including luxury residential properties, golf course properties, condos, commercial properties, first time homes, investment, and vacation properties through-out Chelan, Okanogan and Douglas counties. My recognized relationships and local experience, combined with Coldwell Banker's national resources present an exclusive benefit to my clients.
The many decisions needed in today's real estate market requires an agent with dedication, experience, and professionalism. I am devoted to service with an emphasis on accountability, reliability, and enthusiasm. Especially during shifting market cycles, I provide my clients all the information they need to help make informed real estate investment decisions.
The power of relationships and the experience to know how to get things done is the foundation of a successful real estate transaction. I am well regarded by my peers and have created valuable working relationships with other professionals in the business, including title companies, attorneys, lenders and appraisers.
Relationships with both clients and professionals like these are the driving force behind my career. Your wants and needs are always represented in my approach to negotiating on your behalf. It is this mindset that has earned me the trust of repeat clients and their enthusiastic referrals.
designations
I am highly certified beyond what you might expect from your typical real estate agent and I leverage my expertise and knowledge to better serve your needs.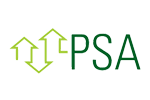 Pricing Strategy Advisor (PSA)
I pride myself on using a combination of market data and experience to expertly price your home when the time comes to sell. Maximum return + minimum time is always the goal when placing a property on the open market.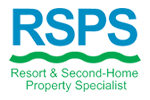 Resort and Second Property Specialist (RSPS)
It only makes sense that living in Seattle's playground, I am an expert on second properties and investments, including 1031 exchanges.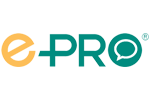 Digital Marketing Professional (ePRO)
This National Association of Realtors© certification ensures that I both correctly and effectively utilize the internet and social media as platforms to engage potential buyers, to promote your listings, and to help buyers connect with potential sellers.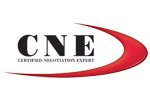 Certified Negotiation Expert (CNE)
From thriving in this ever-changing market to winning in a multiple offer situation, negotiating is key! Only the top 3% of real estate agents hold this important designation.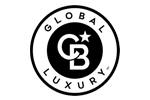 Luxury Property Specialist (LPS)
As a Coldwell Banker Global Luxury Property Specialist I have access to relationships in the luxury market and am prepared to deliver both discretion and exceptional marketing and consultation services that meet the needs of luxury buyers and sellers.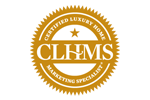 Certified Luxury Home Marketing Specialist (CLHMS)
My specialized training in luxury homes provides you with an edge in negotiation tactics, proper home valuation, and successful luxury home marketing.
Awards
2020 Coldwell Banker International Diamond Society
2020 Coldwell Banker Danforth Northgate Top Producer
2021 Coldwell Banker International President's Circle
2022 Coldwell Banker Sterling Society Award
While I'm grateful for the awards and recognition I've received over the years, and the designations earned to hone my skill, nothing has prepared me better to represent you in a real estate transaction than my own personal experience.
In just the last few years, I have been a buyer, a seller and an investor. I've gone through the exciting and exhausting process of new construction when we built our family home in 2015. So, no matter where you are in your real estate journey, there is a good chance I've been in your shoes!
personal
I am a local resident of Pateros and enjoy the beauty of nearby attractions like Alta Lake and the surrounding wine country. My husband, four boys, and I all enjoy the fantastic year-round activities and adventures that this amazing region of North Central Washington has to offer. From golf and water sports in the summer, to skiing and snowboarding in the winter, we embrace all four seasons here in NCW and the different opportunities for family time and activities that each has to offer.
No matter what your dream property may be, it's here! Waterfront? Done. Golf course property? Check. Something you can vacation rent? Yep, that's here. Large and private? We've got that. You want to start a farm? I know just the spot! You get the idea! The diversity in properties here is endless!
She gets up while it is still night; she provides food for her family… She considers a field and she buys it; out of her earnings she plants a vineyard. She sets about her work vigorously; her arms are strong for the task. She sees that her trading is profitable, and her lamp does not go out at night.
- Proverbs 31:15-17